OVERVIEW
Three children go in search of an animal but their adventure takes an unexpected turn.
PRODUCED BY
Sravani Naguri
CINEMATOGRAPHY & EDITING
Sunny Naguri 
BEHIND THE SCENES
Saaketh Reddy 
PRODUCTION SOUND
Sathvik Reddy
VFX & ANIMATION
Boomerang Ninja Animation Studios
SPECIAL THANKS
N Vijaya Bhaskar Reddy, Karuna Sree, Usha Sree, A Kalyani, YK Narendra, Dileep Sagar
RELEASE DATE
July 26, 2019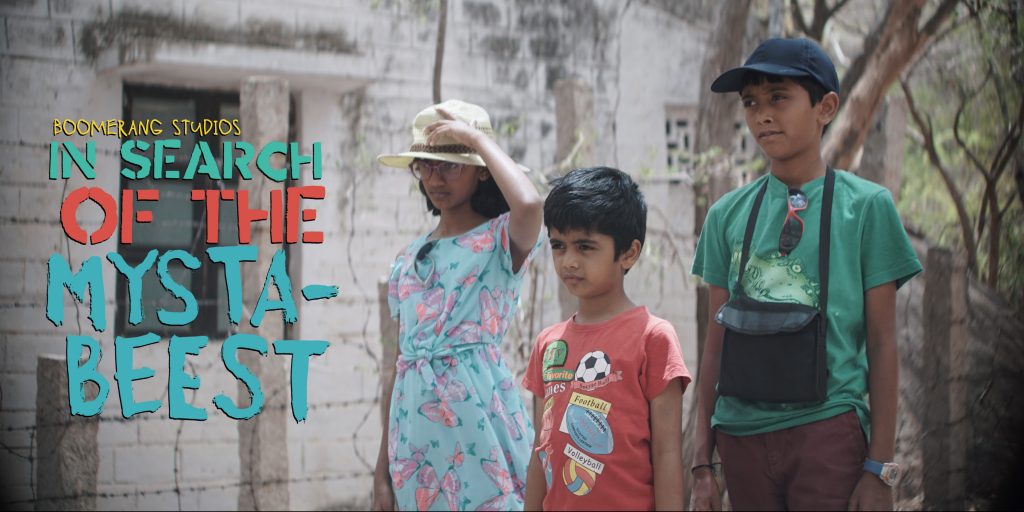 These brands are not affiliated with us in any way or form. The logos above are of the products we used in making the said product.
#InSearchoftheMystabeest #DreamCreate #BoomerangStudios